Survival Italian Language Course in Florence
A Short, Fun and Useful Language Program in Florence
Parola Italian language school offers a quick, enjoyable and informative course of basic Italian language, which is taught in a single day, and combines an indoor class with outdoor explanations.
Some travelers find it useful to learn some Italian expressions and the basics of Italian language pronunciation during their free time in Florence. That's why this short one-day language course has been created.
Frequently Used Sentences And Italian Pronunciation
This brief Italian course is designed to provide some basic rules to enjoy the Italian language and frequently used Italian phrases to help a visitor "survive" in Italy for a very short visit.
Please note, this is not an Italian language course in which you will learn grammar in a standard way, but a fun time in which you will learn some elementary grammar and useful phrases to be used on a daily basis.
Enjoyable Language Lessons For Daily Life in Italy
This very short language course consists of 4 hours of conversation in Italian using the basics of situational spoken Italian. And 2 hours of outdoor activities with the student.
This language course can be customized for anyone who would like to learn basic phrases of Italian as well as tips for correct pronunciation.
Please note that this type of lessons are usually taken on Fridays. Upon request, we can arrange them on another day, but please contact the school to get further information.
What Does Our Short Italian Course include?
Our one-day Italian language course includes the following:
4 hours of Italian conversation (Vocabulary and Relevant Sentences)
2 hours of a guided tour in the city center of Florence
The 4 hours in the morning inside our headquarters can also be used for grammar only, if the student wants to refresh the Italian language in Florence.
Fee for Our Short Language Course in Florence
The price for this Italian course is 150 euros. Not only does it include lessons and a guided tour, but also participation in free time activities in Florence. In fact, Parola school also offers free time activities for its language students.
Moreover, our Italian language school organizes extra-curricular lessons about Italian society, Italian food and other topics surrounding Italian culture. 
What Does Our Survival Language Course Include?
Exercises from Parola's books
4-hour instruction with helpful phrases in the Italian language
2-hour guided tour in Florence
List of activities available in Florence
Reservation service for the Florentine museums
Use of Parola school's computers and books for further study
Free time activities with our language school
Extra-curricular lessons of Parola school
Further information for every student's need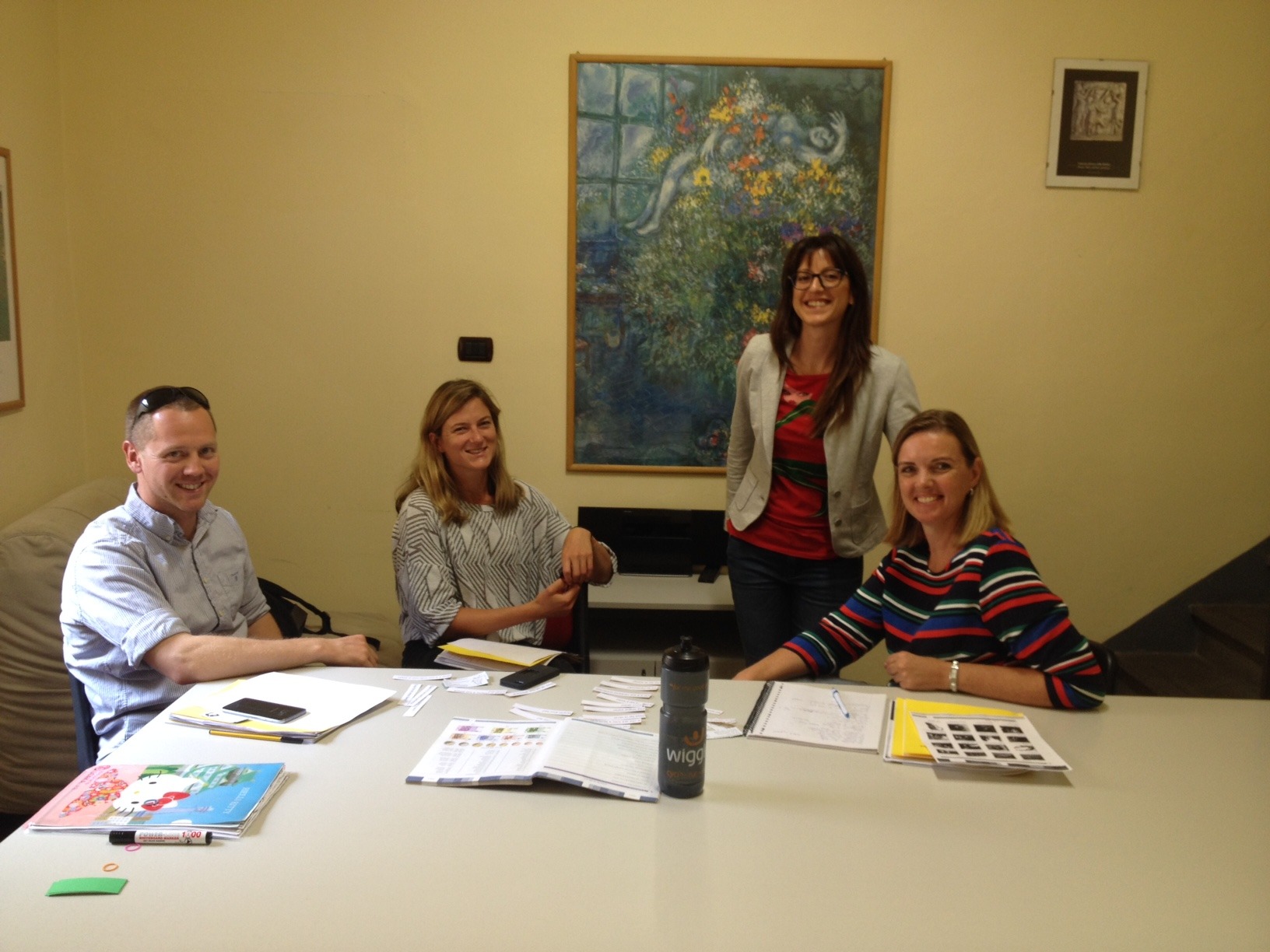 What Are The Results After This Special Course?
Walking in Florence is a great way to understand the history of this magnificent city. The churches, the monuments, and squares, with the support of an Italian guide that is provided by Parola school, give a great opportunity to have a full immersion into the Florentine culture and into the Italian culture as well.
Italian will be the language spoken during the guided tour and the student will be taking notes, and get also clarification on easy Italian grammar rules by Parola school's guide.
So the results will be very rewarding in that, in a single day, you will have a good chance to culturally enjoy the city of Florence, and at the same time, to learn a bit of Italian with one of our private teachers.
Contact Parola Italian Language School
Please contact our Italian language school in Florence for further information regarding our short Italian language course in Florence.
CONTACT US
Do you want some information?

   Send an e-mail to info@parola.it

   Call us at +39 055242182 or +39 328 8997420

  Meet us: Borgo Santa Croce, 4, 50122 Florence

SCHOOL INFORMATION
MORE INFORMATION
FURTHER INFO