The Location of Parola School in Florence
Parola Italian Language School is in The Heart of Florence
Learning Italian with Parola School means enjoying the city center and the beautiful sights that Florence has to offer. Our Italian language institute is well appreciated for its excellent and strategic location in the historic center of Florence. We are just a short walk from monuments such as Santa Croce Church, Ponte Vecchio and the Uffizi Gallery.
Parola Italian Language School is centrally located with its headquarters in a XVI century building designed by Giorgio Vasari: the same painter, writer and architect that designed the Uffizi Gallery.
Our School is Close to The Church of Santa Croce
One of the world's most beautiful churches, the Basilica of Santa Croce, is situated just minutes from our language school at the end of the block in Borgo Santa Croce, 4. 
Santa Croce Church is well known for its frescoes by Giotto, Taddeo and Agnolo Gaddi, and houses the tombs of great Italians such as Michelangelo, Galileo Galilei, Alfieri, Machiavelli, Foscolo, and Rossini.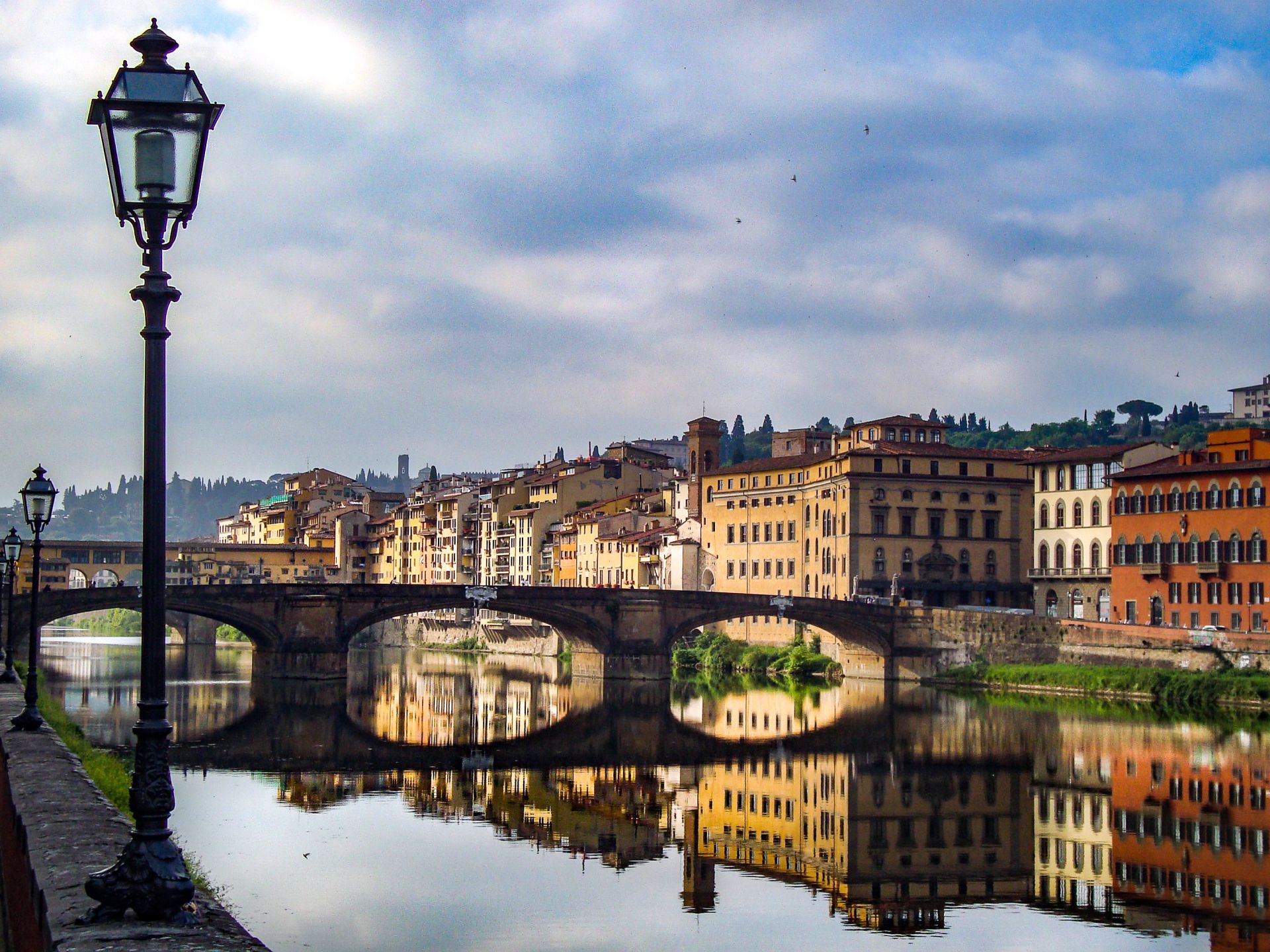 Around Parola Italian Language School in Florence
Parola is one of the best-located schools in Florence. In the neighborhood that surrounds our Italian language school there are several Italian coffee shops and Tuscan restaurants with affordable prices as well as convenient supermarkets.
We are happy to provide recommendations for reasonably priced trattorias, groceries, coffee shops, supermarkets, and nice places to have lunch.
Parola Italian Language School on The Florence City Map
Our Italian language school is in the heart of the historic center of Florence. This makes it easy for our students to enjoy nice strolls in the neighborhood of Santa Croce where the school is situated.
Students enjoy visiting Santa Croce's shops, caffès and small restaurants as a way to fully experience Florentine daily life.
How to Reach Parola Italian Language School in Florence
There are several easy ways to reach our Italian language school in Florence. You can reach us using public transportation or taxi, but when coming from the city center, on foot is the best way!
Ask us how to easily reach our language center by calling our school at +39 055 242182.
Contact Parola Italian Language School
Please contact our Florentine office, which remains at your complete disposal, for more information about how to reach our school in the center of Florence.
CONTACT US
Do you want some information?

   Send an e-mail to info@parola.it

   Call us at +39 055242182 or +39 328 8997420

  Meet us: Borgo Santa Croce, 4, 50122 Florence
FOLLOW US ON SOCIAL NETWORK