Italian and Painting Classes in Florence
Learn How to Paint While Learning Italian at Parola School
Parola Italian Language School of Florence offers a painting technique course in the afternoon, twice a week, which can be combined with any of our Italian language courses in the historic center of Florence.
Our painting course may be taken by itself or combined with any of our Italian courses, as one of our supplementary class in Florence such as Italian and fashion or Italian and engraving.
Please, keep in mind that Parola school also provides a light painting course offered specifically to students who want to learn how to pain during their free time after courses in Tuscany.
Italian Language in the Morning and Painting in the Afternoon
Parola Italian language school's painting course is offered in the afternoon after 2 pm at an art workshop near our language school in Florence. This schedule allows the painting course to easily be combined with all levels of our Italian Language classes in Florence. Alternate times and individual training may also be available for the painting courses upon request.
Example of a Combination of Painting and Italian Learning
Three or five mornings per week, participate in the Italian language lessons either in a group or an individual class
Two afternoons per week, take lessons in the painting technique, which is taught at a studio of a painter.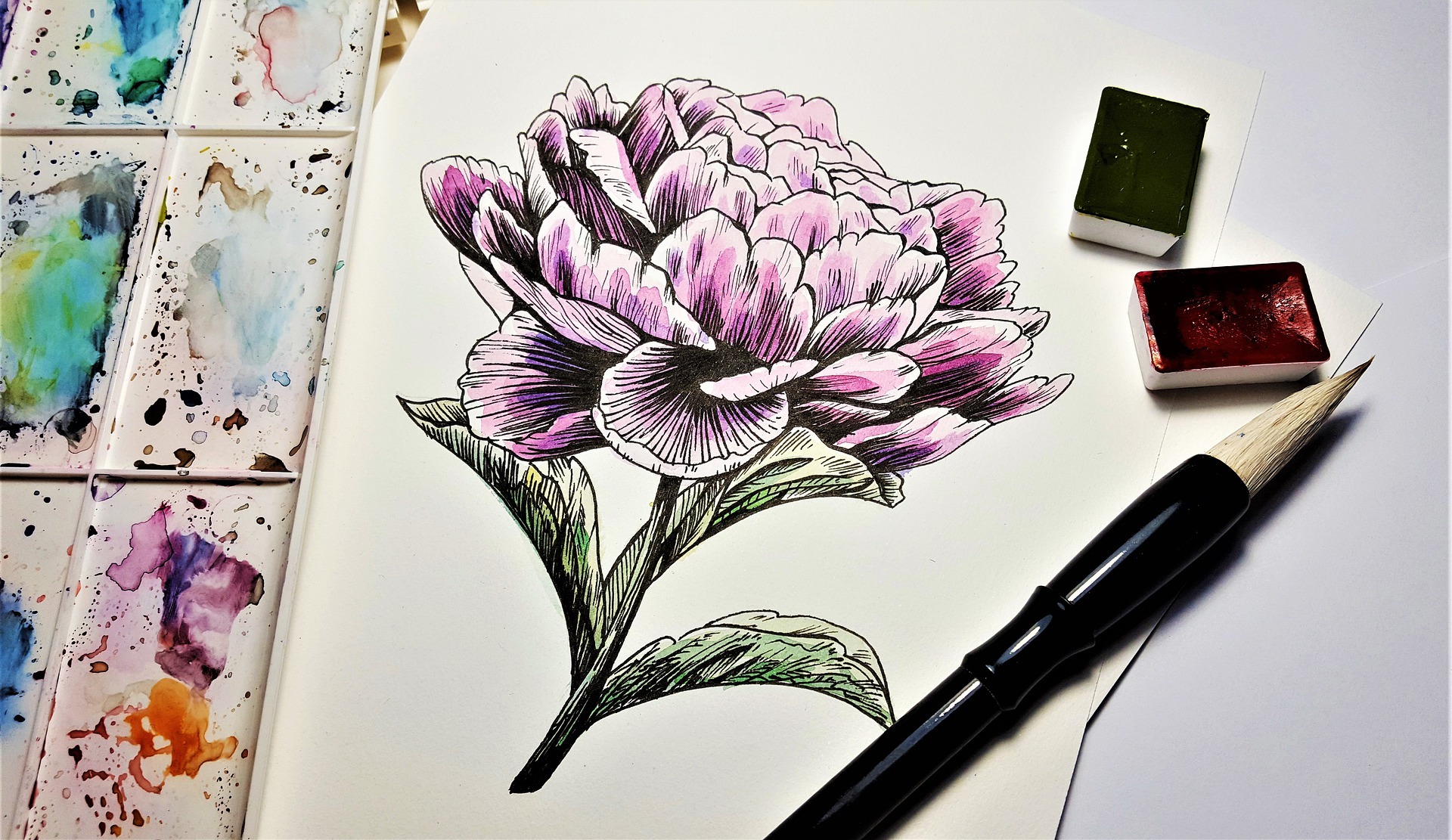 Parola's Painting Lessons in Florence Focus on Technique
Our painting course is able to accomodate both absolute beginner and intermediate skill levels, while providing students with relevant painting techniques together with learning Italian.
Our teachers encourage the development of the students' individual styles by offering painting both inside a classroom as well as outdoors.
Prices of The Painting Courses in Florence
Group Lessons
To combine painting lessons with learning Italian, the prices below would be added to the fee of whichever specific language course you choose. A minimum of 3 students is required for group painting courses.
Note: for the language course options in Florence, please visit our course prices.
Please, note that the cost of the materials is not included in the course fee. The teacher will give suggestions to get the necessary material. For a standard painting course, the cost is approximately €20.
One-to-One Lessons
Parola school also offers individual painting lessons, priced at €27 per hour with a minimum of 4 hours.
Contact Parola Italian Language School in Florence for help to arrange the most beneficial course for you.
Materials For The Painting Technique Course at Parola School
The painting instructor will provide detailed information on the necessary materials during class.
Why Take a Painting Course in Florence?
For students who love painting and art in general, a painting course in Florence is a "must." Historically, the achievements in Italian art are immense and renowned all over the world. Florence has always been an outstanding city for visual arts.
Enrollment for Our Painting Technique Course and Italian
For further information, please Parola Italian language school. We will be happy to answer any of your questions concerning our Italian courses and activities in Florence.
You can enroll in Parola's painting courses in the historic center of Florence by filling out the registration form or contacting our Italian language school directly at +39055242182.
CONTACT US
Do you want some information?

   Send an e-mail to info@parola.it

   Call us at +39 055242182 or +39 328 8997420

  Meet us: Borgo Santa Croce, 4, 50122 Florence
FOLLOW US ON SOCIAL NETWORK
OUR CERTIFICATIONS



SCHOOL INFORMATION

ITALIAN GRAMMAR
FURTHER INFO