Credits, Scholarships and CILS at Parola School
University Credits With Parola Italian Language School
Parola Italian language school offers credits and scholarships to students who would like to learn Italian in Florence.
Parola school also provides Italian language programs in cooperation with American universities and Italian language programs with activities for group of students in Florence.
Please, contact us for further information.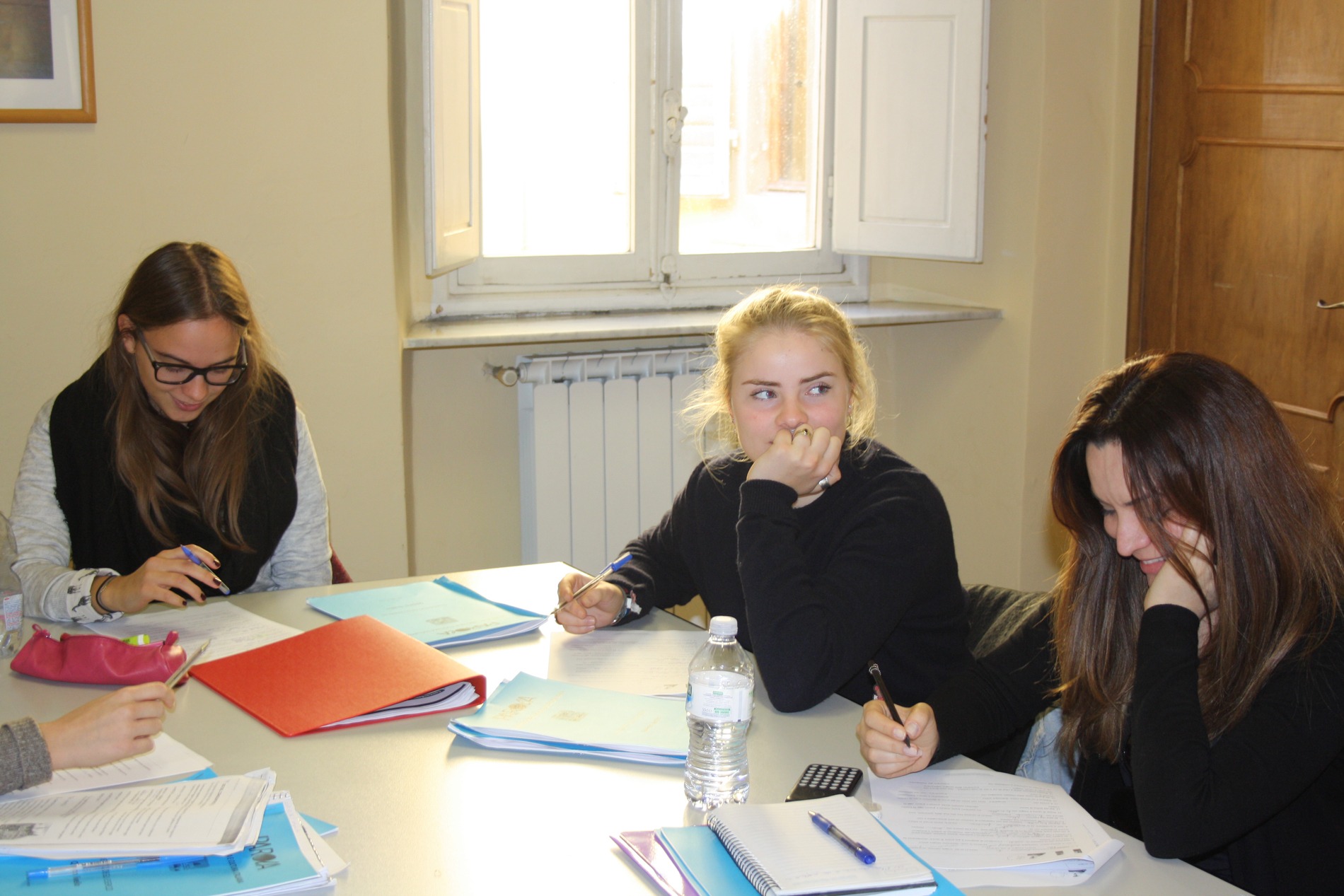 Italian Language Scholarships in Florence
Students may take advantage of a certain amount of scholarships for Italian language as well, in case they will enroll in Italian courses at our school in Florence.
Please, contact our office in Florence for further information on the educational grants of Parola Italian school.
Application for Credits of the Italian Language School Parola
Educational credits at the Italian language school Parola must be previously arranged by the study abroad office of the student's university. The student should keep the following rules in mind:
Students who wish to receive credit should check with their Dean before enrolling
For American universities, one semester credit (3 points) usually corresponds to 40 hours of study
Italian Language Scholarships From Italian Culture Institutes
If you want to apply for a scholarship, you must contact the Italian cultural institutes, consulates, or the Italian embassy in your own country. Alternatively, you can write directly to:
Ministero degli Affari Esteri
Dipartimento IX
Piazza della Farnesina, 1
Rome – Italy
00135
Parola Italian language school can provide, whenever there is a possibility, a certain amount of scholarships to study Italian language in Florence.
An Italian language scholarship for the student at our school usually covers 50% of tuition expenses.
Upon request, Parola can find the accommodation in Florence to students participating in its scholarship programs or in its summer courses in Florence.
Note: accommodation is not part of the fee guaranteed by the Italian scholarship. Students have to personally pay the total amount of their lodging during their stay in Florence.
Contact the office of Parola language school to get more detailed information on our language scholarships in Florence.
CILS Examination Center in Florence
Parola Italian language school is an official center for the CILS exam and also provides a preparatory courses for 5 CILS certification levels:
Absolute Beginners (A1)
1st Level Certificate (A2)
2nd Level Certificate (A2 – B1)
3rd Level Certificate (B1 – B2)
4th Level Certificate (C1 – C2)
The CILS certificate is conferred by the University of Foreigners of Siena.
Contact Parola Italian Language School
For more detailed information regarding scholarships, university credits and the CILS Certification with our language center, please, contact our office in Florence.
CONTACT US
Do you want some information?

   Send an e-mail to info@parola.it

   Call us at +39 055242182 or +39 328 8997420

  Meet us: Borgo Santa Croce, 4, 50122 Florence
FOLLOW US ON SOCIAL NETWORK
OUR CERTIFICATIONS



SCHOOL INFORMATION

FURTHER INFO