About Parola Italian Language School in Florence
For more than 25 years, Parola Italian language school has offered Italian language courses in the historic center of Florence.Our Italian language institute offers both language courses and social activities in Florence and around Tuscany. Students of all ages and nationalities are happy to call Parola their language school of choice.
Expertise and friendliness play an important role in our language courses. The energetic and professional approach implemented by our staff benefits our students as they learn the Italian language.
CILS Center and Authorized Language School
Parola Italian language school is officially authorized by the Italian Ministry of Education.
Parola is also officially certified by the University of Siena for the preparation and final exam of the Italian CILS Certification in Florence.
Advantages Offered by Parola Italian Language School
Parola Italian language institute offers the following advantages and learning opportunities in Central Tuscany:
CILS certification 

authorized by the University of Siena (Official certificate for the Italian language)

Individual or Group Italian language courses across 6 linguistic levels, from beginner to advanced
Maximum of 12 students in each class (5 – 7 students on average)
Lessons for international students of all ages
Affordable course prices include optional social activities in Tuscany free of charge
1 hour of free grammar review available on Fridays
Evening Italian courses at our language school until 8:30 pm, Mon – Fri
Italian language courses for Au Pairs in Tuscany
Supplementary courses such as lessons in Italian cuisine, drawing techniques, and painting classes
Combination courses: Italian language courses paired with Italian history, cooking, drawing, or painting
Parola School is Located in the Heart of Florence
Parola school is located near Piazza Santa Croce in the historic center. We are within walking distance of the most important monuments and museums in Florence. Our school is located in a very lively Florentine neighborhood, surrounded by many nice restaurants, coffee shops, and bars.
Our central location makes it easy for our language students to enjoy the daily cultural events and dynamic nightlife in Florence.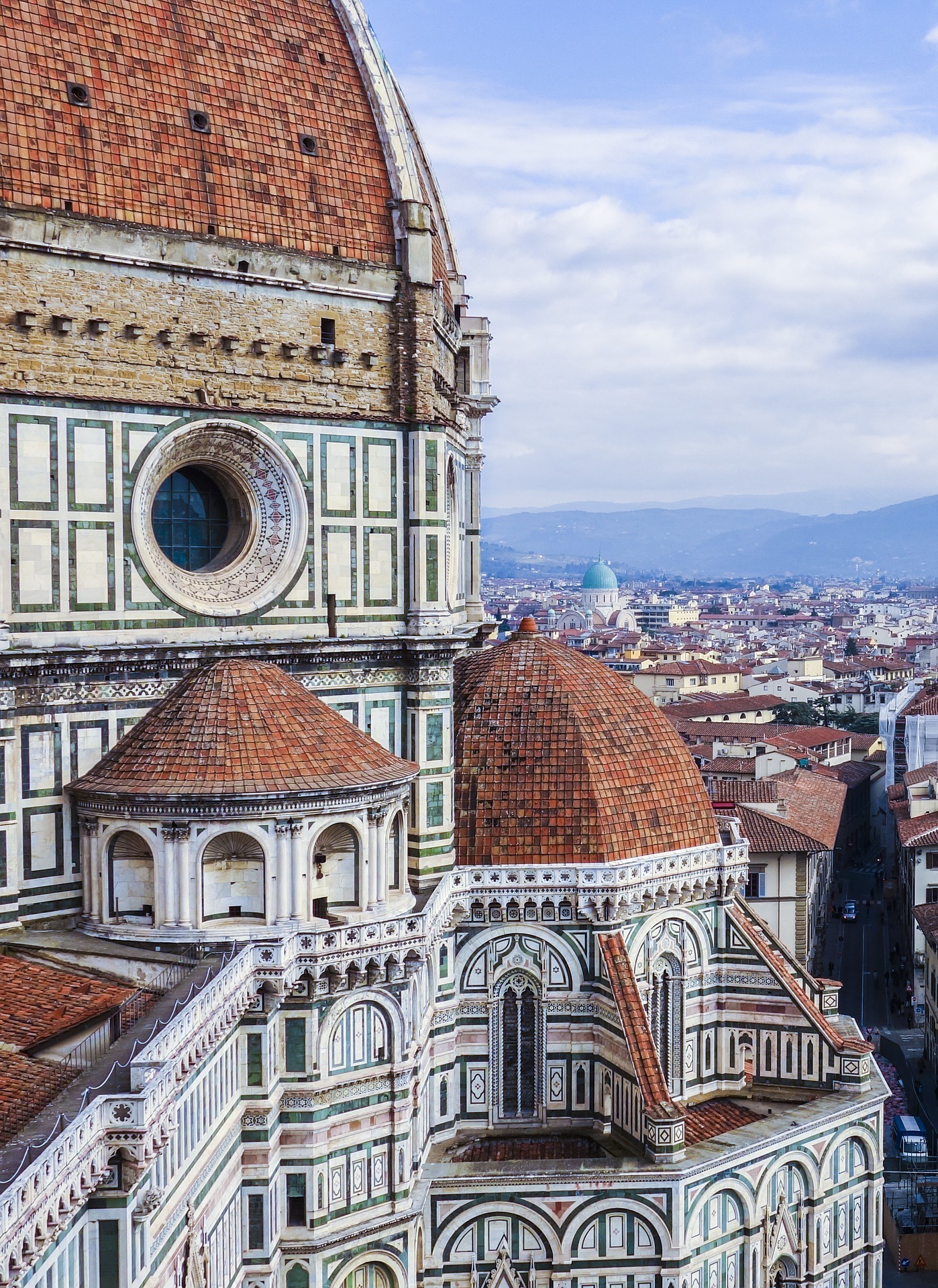 Other Services Offered by Parola Italian Language School
Student assistance 24 hours a day, 7 days a week
Student housing services
Booking services for all Florentine museums
Assistance through the VISA process (Permit of stay)
Final certificates for American universities and CEE universities
Free Wi-Fi and Internet stations (with web-cams for Skype) at our school
Classrooms available to watch videos in Italian language or use Skype
Italian DVD's and books available for rent or to use at our language school
Projector for the use of students and available for conferences at our headquarters
About Classes At Parola Italian Language School
Parola Italian language school is renowned for our helpful and welcoming atmosphere. Parola is a mid-size school and our students come from all over the world, including the United States, the UK, Germany, Turkey, Austria, Spain, Denmark, China, Japan, Mexico, Brazil, and Latin America.
Extracurricular Activities in Tuscany with Parola School
Parola Italian language school in Florence not only offers professional and friendly Italian instruction but also organizes fun activities outside of the classroom.
Our evening and weekend activities include museum visits, educational walks in Florence with our language teachers and cultural trips in the Tuscan region. Most of the extracurricular activities of the school are free of charge, apart from public transportation in Florence or in Tuscany.
Further Information About Parola Italian Language School
Hours of Operation
Parola Italian language school is open year-round:
Monday to Friday 8:30 am to 5:30 pm
*Parola also offers evening Italian language courses from 5:30 p.m. to 8:30 p.m., Monday through Friday.
ADSL and Wi-Fi Services
Parola Italian language school provides free Wi-Fi for students, as well as access to computers with word processing and internet via an ADSL or Wi-Fi connection.
Music Lessons
Parola language institute offers music lessons upon request. Our school provides instruments to play at school, including guitars and an electric piano. Instruments are generally used by opera singers who learn Italian for their career but are available to all students during our hours of operation free of charge.
Contact Parola Italian Language School
For further information, please contact Parola Italian language school. We will be happy to answer any of your questions concerning our Italian courses and activities in Florence.
CONTACT US
Do you want some information?

   Send an e-mail to info@parola.it

   Call us at +39 055242182 or +39 328 8997420

  Meet us: Borgo Santa Croce, 4, 50122 Florence
FOLLOW US ON SOCIAL NETWORK
OUR CERTIFICATIONS