Italian Pronunciation Course in Florence
Learn How to Pronounce Italian at Parola School
Learn Italian and improve your accent in one of our dedicated courses.
Parola school offers an Italian pronunciation course in Florence taught using digital recordings and handouts for enunciation practice. It is a nice and interesting way to learn the basics of Italian language pronunciation.
Moreover, we provide online Italian lessons to enhance the language pronunciation from home with our expert native teachers.  
Take a Free Lesson of One of Our Online Italian Courses
Multiple Ways to Improve Pronunciation
Our language institute provides foreign students with multiple ways to learn pronunciation and how to speak Italian with a proper accent and rhythm at an affordable price. Needless to say that it is not easy to learn how to enunciate Italian correctly, but this course aims to give good insights and the proper tools to do it well.
Our school's aim is to help those studying Italian as a foreign language to become more confident with Italian language pronunciation.
How to Learn Proper Italian Pronunciation
Pronouncing Italian is a difficult task for a non-native speaker, but if the Italian language student is provided with practical pronunciation exercises, and is followed properly by a language tutor, it is possible to improve the Italian language accent.
With proper and constant practice, students can learn how to pronounce Italian with proper language flow, the right cadence and the correct use of the vowels and consonants of Italian.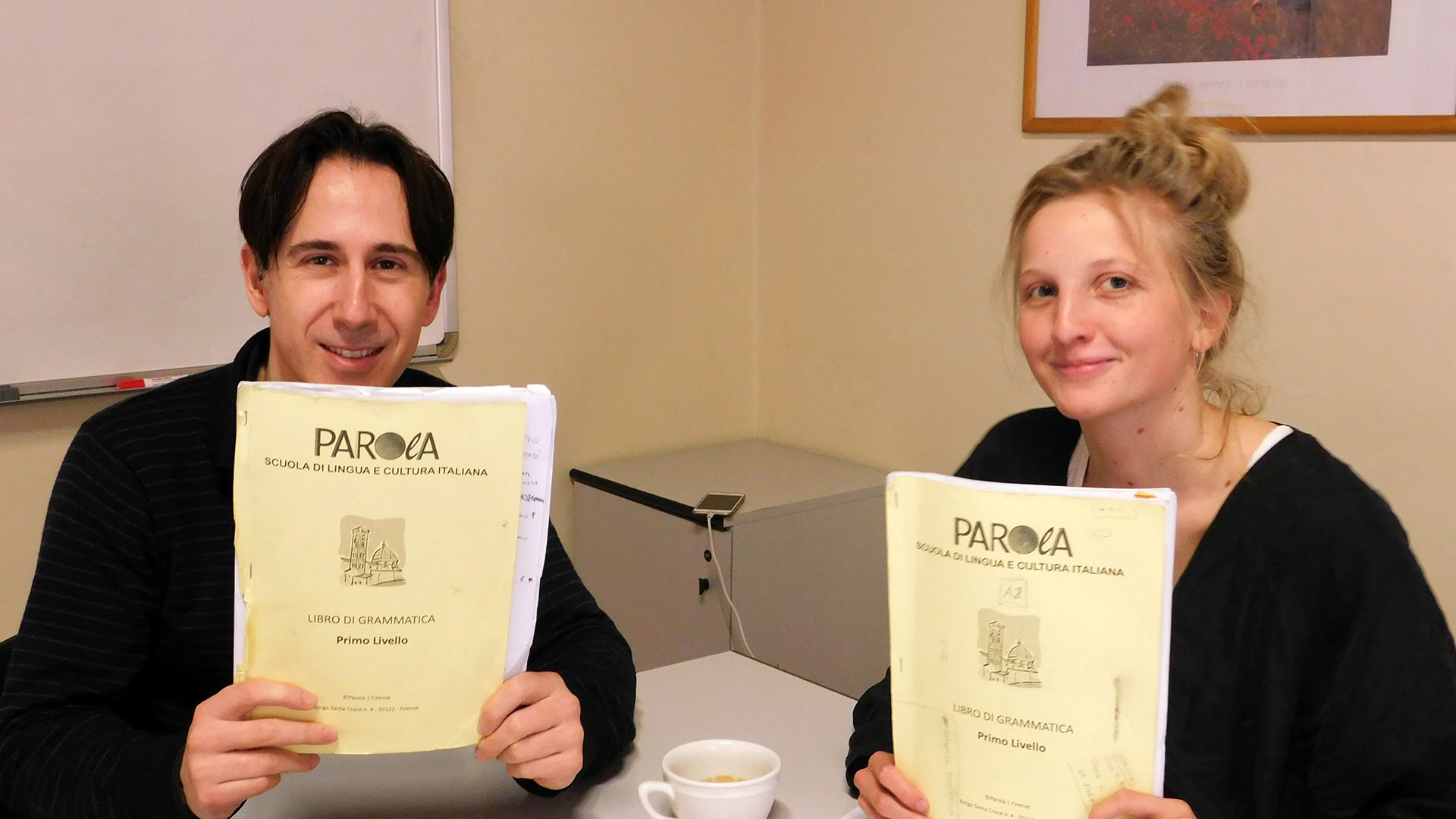 Pronunciation Methodology Lessons at Parola School
Parola Italian language school works on improving your rhythm and accent of Italian through books and digital recordings.
The Italian pronunciation course at Parola School is for those Italian language students who want to improve their language skills to an advanced aural and oral level while doing their Italian studies in Florence.
However, it is also arranged for everyone who is interested in gaining important notions of Italian pronunciation for personal use.
A combination of Group Italian Language Courses and Individual Lessons
Our Italian pronunciation course can also be in combination with our group Italian language courses. Moreover, in case the student wishes to attend the course as a single package of lessons, the price for our individual lessons of Italian pronunciation is 25 euros per hour.
Price For a Pronunciation Course at Parola School
The price for an Italian language pronunciation course is 150 Euros (6 hours). The Program is as follows:
Two-week course (2 weeks, 6 hours of Italian pronunciation teaching)
All classes are taken in the afternoon or, when possible, at a specific time, arranged individually
Use of digital devices that will convert the recordings in MP3 (the lesson is entirely recorded for the student), who is supposed to rehearse and repeatedly practice the use of the Italian pronunciation.
CD or MP3 or MP4 for using the lesson recording as a reference after the class
Online Italian lessons are held with all the educational elements mentioned above
Contact Parola Italian language school for more detailed information or to reserve a place for this course.
Who Could be Interested in an Italian Pronunciation Course?
People who think their Italian pronunciation is preventing them to communicate effectively
Students who struggle with speaking Italian because their mother tongue is greatly different than the sound structure of the Italian language such as; Japanese, Chinese and so forth
Foreign language students who would like to master better pronunciation in Italian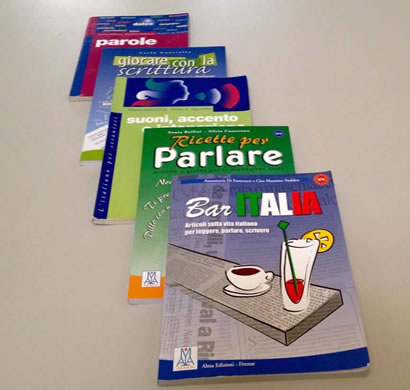 Recommended for Opera Students, Study Abroad Students and Businessmen
This dedicated course is particularly recommended for students who study opera music in Italy, all students who are participating in Study Abroad Exchange Programs in Tuscany and businessmen.
Erasmus students who are studying for exams at the University of Florence may find it useful to improve their pronunciation. Mastering elements such as rhythm, prosody, sound length of consonants and vowels, and Italian expressions and their sounds are particularly useful.
Foreign businessmen who work with or for Italy.
What Does a Pronunciation Course Consist Of?
This course consists of 2 weeks in which we teach the phonetic rules of Italian pronunciation and do exercises with the voice: recording and repeating the words and expressions.
This is a dedicated Italian language course offered three times a week in the afternoon, usually from 2:00 p.m. to 3:00 p.m. (Total 6 hours for 2 weeks). It is also possible to arrange the teaching time according to the student's needs.
Online Italian courses have, of course, a different educational program, different teaching times, and another methodology to guarantee a better learning in a distance lesson.  
The Language Schedule For Our Pronunciation Class in Florence
Focus on correcting the major pronunciation difficulties caused by differences between the student's native language and Italian
The students will cover all the open vowels and closed vowels of Italian, the mute and the sounding consonants
The pronunciation course has readings of special texts for pronunciation by Corrado Veneziano
The pronunciation course has readings and practical exercises to learn pronunciation by Marco Svolacchia
The language tutor covers the rhythm and the accent of Italian, by analyzing Italian dialogues
We repeatedly record the pronunciation of the student in order to correct it
At the end of one of our Italian pronunciation courses, students will have the language tools to improve the rhythm, tone, and intonation of Italian. Our language student will learn how to model Italian expressions, and will have his or her fluency and Italian cadence improved.
For all Italian pronunciation course students, there are also optional hours of cultural and recreational activities. These events are part of Parola school's free time activities and are run by Parola in Florence.
Dates of Parola's Italian Pronunciation Lessons
For dates and individual Italian pronunciation lessons, on site or online, the student should contact our language school's secretary.
Moreover, if you wish to start or continue learning Italian at Parola school, you can choose among our Italian language courses in Florence.
Contact Parola Italian Language School
For any further clarification concerning our Italian pronunciation courses, please contact Parola Italian Language School directly. You can also call us at 0039 055 242182.
CONTACT US
Do you want some information?

   Send an e-mail to info@parola.it

   Call us at +39 055242182 or +39 328 8997420

  Meet us: Borgo Santa Croce, 4, 50122 Florence
FOLLOW US ON SOCIAL NETWORK

SCHOOL INFORMATION
MORE INFORMATION
FURTHER INFO