Discounts on Italian Language Courses at Parola
Good Offers To Learn Italian in Florence With Parola School
Parola Italian language school provides special offers on a variety of our Italian Language courses in Florence, including our personalized language programs that are taken in afternoon at our headquarters.
Our course discounts  encourage students of diverse backgrounds and interests. Therefore, they are able to study the Italian language at a affordable price and with the help of full immersion in the culture of Florence.
Scholarships And Offers For Our Italian Language Students
Parola Italian language school can award university credits to students to cover course requirements in Italian language and cultural study for students who have previously arranged with their university to study Italian curriculum.
We offer a special 10% "language student" discount on the course fee for the  group and combined courses: "Allegro", "Allegretto," or "Vivace". These language programs are very proficient for those who study languages at foreign universities.
Our Italian language institute also provides several scholarships throughout the year for foreign university students to broaden their language experience with a semester abroad in Italy.
Contact Parola To Know About Our Special Offers on Courses
Contact us for further details about our special offers and scholarship opportunities for foreign University students.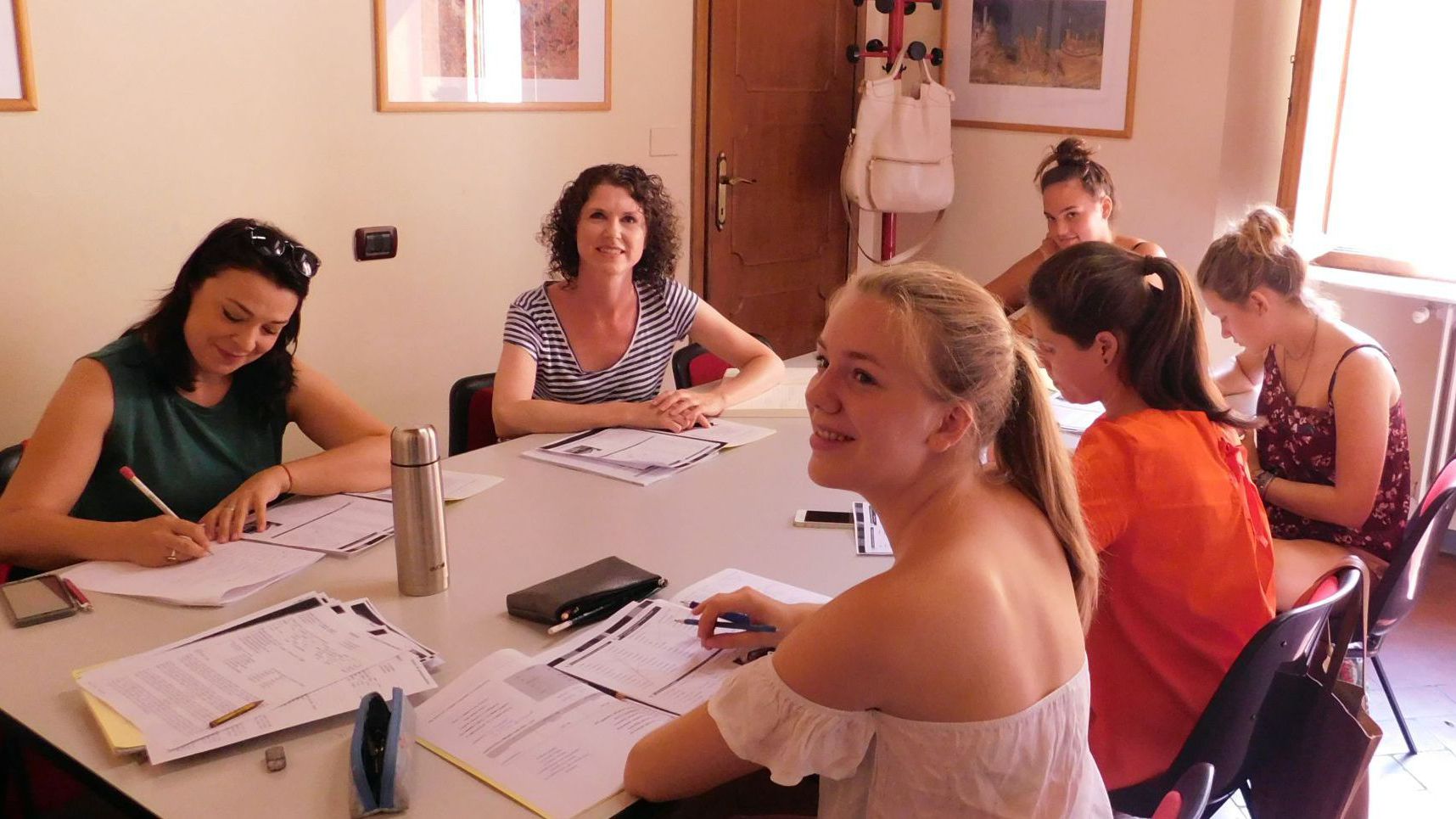 Discounts For Early Bird or Off-Season Registrations
Parola offers 10% discount on some long-term courses or the combined courses at the end of the semester:
10% "early bird" discount for registering at least 2 months in advance for any language program of 12 weeks (3 months) or longer
15% "seasonal" discount on all of our combined group and individual language courses as well as on the supplementary Italian language courses paired with either cooking or drawing attended during December and January
10% discount for a 3-month-Allegro course payment (a single payment)
Our Offers For Private Italian Lessons in Florence
Our Italian language school offers a 10% discount on the price of individual language lessons for students who enroll in a course of study for 2 or more hours per 1, 2, 3 or 4 weeks.
For students who decide to take a private Italian language course at Parola school, for a long term period – longer than 4 weeks – the price can obviously be reduced from 10 up to 15%.
Please, call us at +39 055242182 to get more information about our reduction over the hourly payment of our one-on-one lessons.
Discounts on Italian Language Courses For Au Pairs in Florence
Our language institute offers special courses for Au Pairs who come to Florence for work purposes. Our school offers a 20% discount on all the Italian language courses that Au Pairs choose.
These language programs are designed to allow an Au Pair student with a structured work schedule to participate in Italian language lessons in Florence.
Following are the most attended language programs for Au Pairs that are offered by Parola school:
4 weeks (24 hours total) – €170
4 weeks (48 hours total) – €310
Contact Us for Further Information On Course Discounts
For further information, please contact Parola Italian language school. We will be happy to answer any of your questions concerning our Italian courses, our special offers and free time activities in Florence.
CONTACT US
Do you want some information?

   Send an e-mail to info@parola.it

   Call us at +39 055242182 or +39 328 8997420

  Meet us: Borgo Santa Croce, 4, 50122 Florence
FOLLOW US ON SOCIAL NETWORK