Recommendations in Florence by Parola School
Our Italian Language School's Recommendations for Florence
Students in Florence may need help to find a pharmacy and bank or to call a taxi. This page might be helpful for our language students living in the historic center. Besides, our language students usually hang out in many local shops, cafes, and bars, which are recommended by Parola itself and its teachers.
Students of Parola Italian language school should take advantage of what they learn in their Italian language courses to mingle with new people, socialize with fellow students over cappuccinos and read Italian newspapers. It also helps to cope with Florence's usual daily life, such as using a bank, going to a pharmacy, or calling a taxi.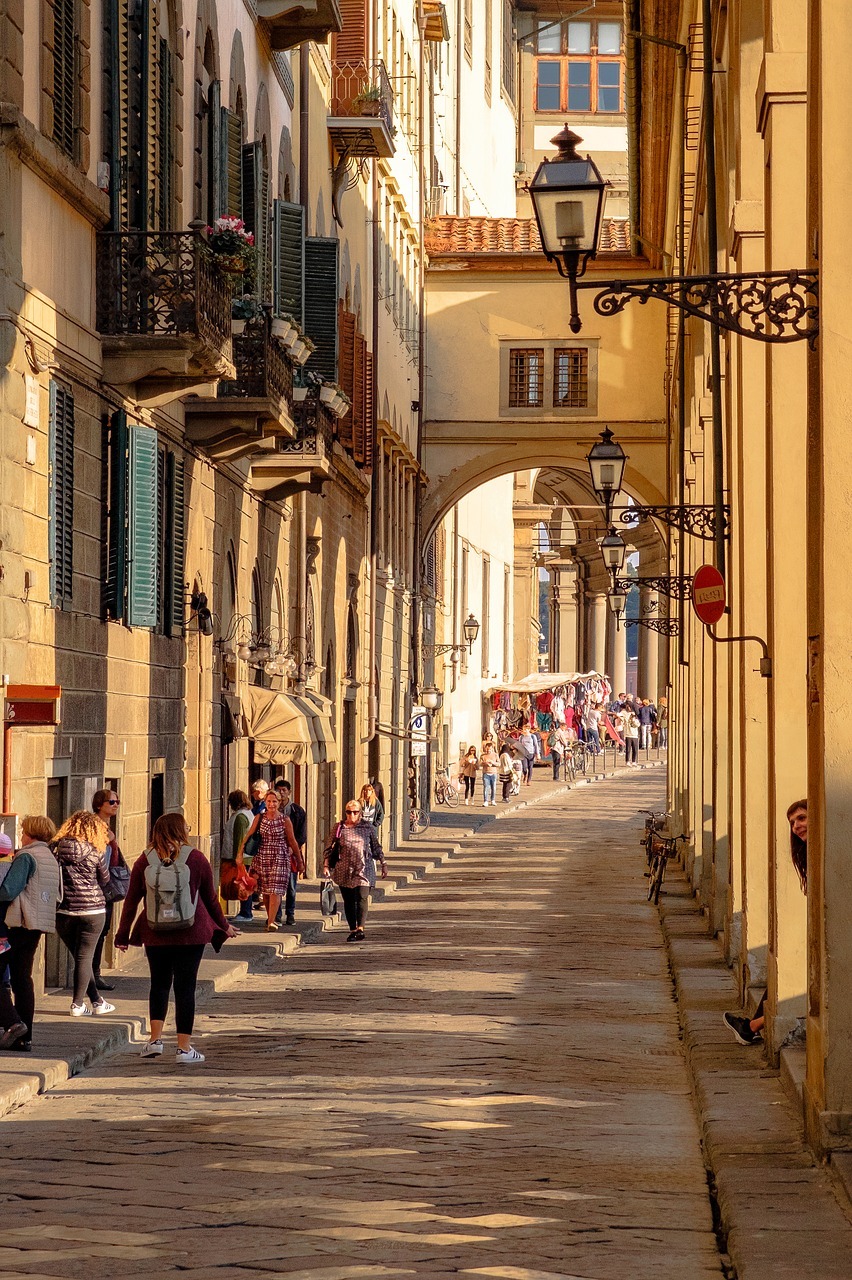 Pharmacies For Language Students in Florence
There are a few pharmacies in the center of Florence. This is a good list for our language students to keep track of open pharmacies.
Banks in Florence For Our Language Students
There are Italian banks and international banks near our school and in the historic center of Florence. This is a list that might be helpful for our study abroad students.
Taxis in Florence
There are taxi stations placed in the historic center. You can not flag down taxis as they pass you along the street! This is the number to call a taxi: +39 055 4242.
Pizzerias, Coffee Shops, Restaurants to Suggest in Florence
Visiting Italian coffee shops after courses can be a rewarding experience. Students will experience first-hand Italian society and culture. For this reason, we recommend many nice places to study, read, use Wi-Fi internet, and mingle with Italians.
Alimentari "Da Pino" – Via de' Benci – Firenze
If you want a great slice of pizza, a very good "cartoccio" (big wrap), or typical Tuscan food and Italian specialties, you should visit this inexpensive place in the heart of Florence. Excellent revenue for eating a good sandwich with cold cuts, veggies, or orders upon request. This "elementary" stays open until 8 p.m., and the school Parola students can usually enjoy something to eat before their Florence nightlife.
Trattoria Anita – Via Vinegia – Florence
After finishing with the Italian language courses, you may want to eat a hearty Italian lunch at Anita's. The school staff goes there, and we can assure you that it is worth it.
A student pays 8 – 10 euros for a first course, second course and a side dish, and water. After a though Italian class in the school Parola, you deserve a real Italian cooking experience in a typical Italian trattoria!
Caffè Italiano – Via Magliabechi – Florence
Close to the Italian school Parola, a typical Italian breakfast, excellent pastries, and great cappuccinos.
CONAD Supermercato – Piazza Salvemini – Florence
Excellent place for food shopping in the center of Florence. The student can get out of the classroom during the break and get a snack to learn better in the conversation class.
Other Places to Suggest And Hang Out in Florence
Osteria de' Benci – Via de' Benci – Firenze
Bar Paolo e Francesca – Via de' Neri – Firenze
Bar Silvana – Via de' Neri – Firenze
Antico Vinaio – Via de' Neri – Firenze
The Italian language school Parola tries to give students convenient and nice places to enjoy Florence.
Locate Us And Search For Restaurants and Pubs in the Historical center of Florence
See the restaurants, pubs, and bars that are around the school Parola headquarters in Florence.
Contact Parola to Get to Know About Local Places in Florence
Please contact Parola to have further information on facilities around our premises.
CONTACT US
Do you want some information?

   Send an e-mail to info@parola.it

   Call us at +39 055242182 or +39 328 8997420

  Meet us: Borgo Santa Croce, 17, 50122 Florence
FOLLOW US ON SOCIAL NETWORK

INFORMATION
MORE INFORMATION
DISCOVER FLORENCE