Eckerd College and Its Visit in Florence at Parola School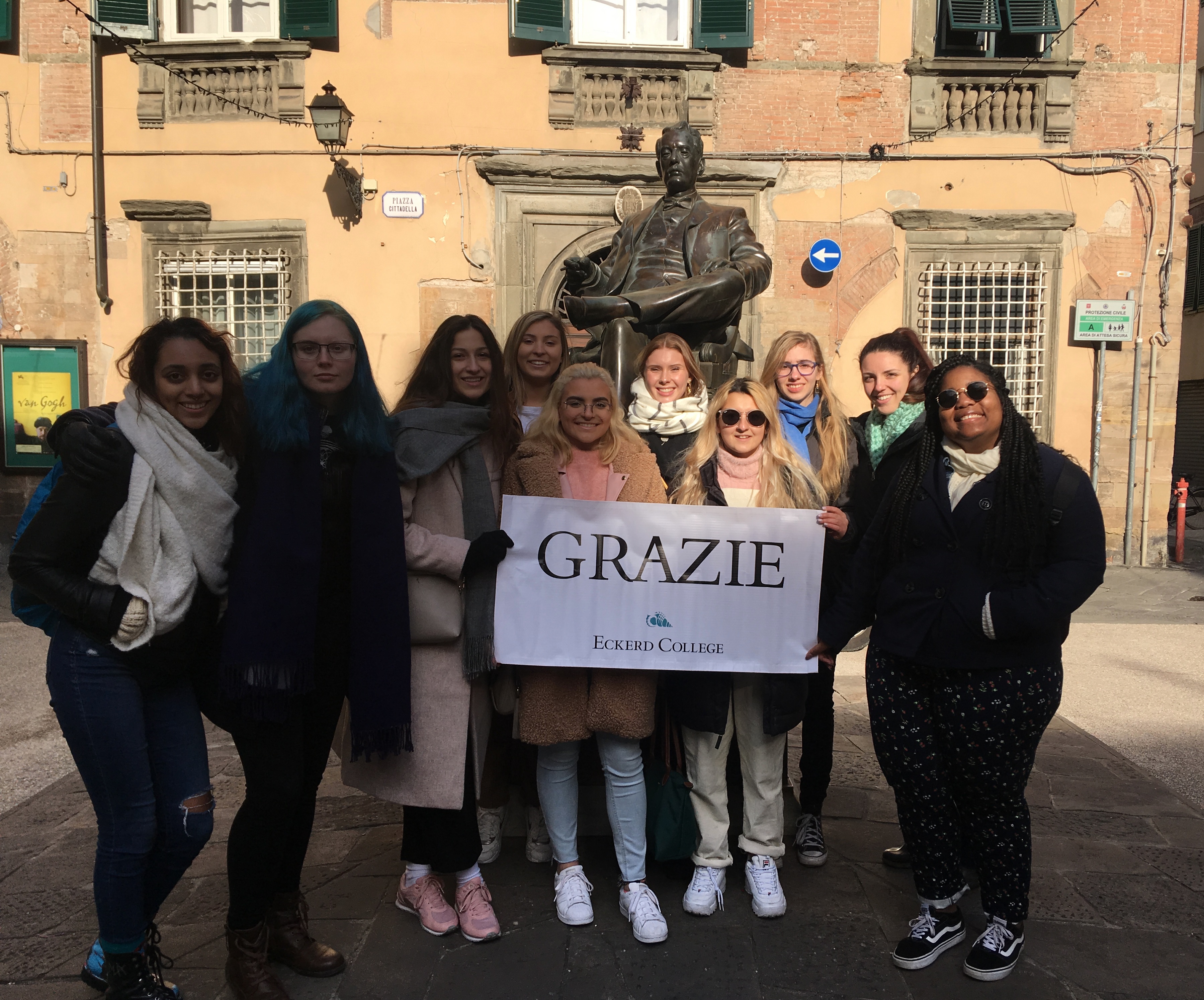 Eckerd College at Parola Italian language school in Florence
On January 7, 10 students from the Eckerd College of Liberal Arts came to school from Florida to learn Italian and enjoy the beauty of Italy.
It is the third time that groups of the famous American university attend our Italian language courses in Florence. On this occasion, the girls were accompanied by Kristy Cardellio, professor of Italian at the college.
After the entrance test, the female students were divided into different levels and I was assigned a small group of beginner girls with whom I did the conversation activities, from 11.00 to 1 pm.
My Teaching Experience With Eckerd Students
Personally, it was a pleasure to interact with students from Eckerd College, to answer their questions about the language, about Florence and even indirectly to see Italy with their eyes.
In the classroom, I favored play activities, reading and role-play to convey the use of Italian and channel their liveliness and energy to the best.
They have been very careful and curious. Their stay in Florence included accommodation with Florentine families living in the city center, morning attendance of group lessons, and recreational activities in the afternoon such as museum visits or small seminars on Italian gestures or culture.
Trips and excursions in Tuscany and in Italy
They stayed more than two weeks and during the first weekend they visited Pisa and Lucca and the group was also joined by our director Simone Cioni.
Last Saturday was the turn of Venice. A beautiful day trip. How could a visit to the marvelous lagoon city be missing? And imagine that for some of them this trip to Italy was the first overseas!
What a great experience in Florence
Definitely an unforgettable experience! Today, January 22nd, we say goodbye to these very nice students. They leave Florence for Rome to visit before returning to Florida.
A big hello to Gianna, Makenzie, Bobbie, Julia, Ella, Sophia, Ella, Moriah, Gianna and Gabriela. We are waiting for you again! Until next time!
A Very Nice Teaching Experience 
Teaching Italian to girls who had little experience at travelling but yet they were really willing to get to know Italian and Italy's culture makes a teacher happy!!!
Silvia Meacci