An Italian Language Course to Prepare For Working in Florence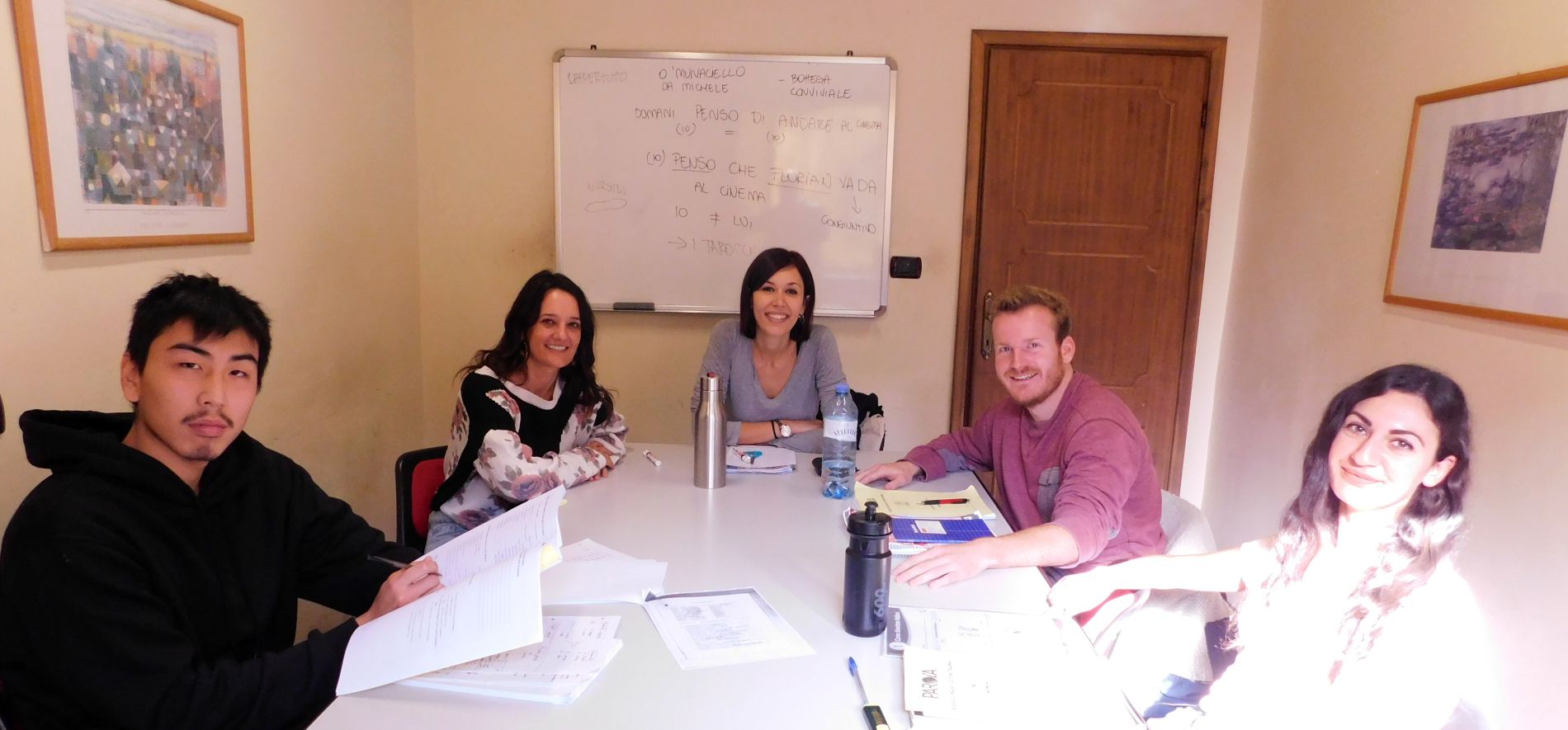 Work in EU for Students in Florence
Parola Italian language school in Florence is able to offer an Italian language course that introduces European foreigners or EU foreign university students to the labor market in Italy – through learning Italian dedicated to speaking in the workplace.
---
This specialized Italian language course gives the student useful means to search for Italian job openings in Florence and provides vocabulary useful for resumes, job interviews or for working in a particular field in Italy.
---
Who Could be Interested in an Italian Language Course Useful in The Workplace?
There are many opportunities that might arise from learning a foreign language and using it properly in a foreign country.
A proficient level of Italian may open job opportunities for a foreigner who decides to settle down temporarily or a longer period of time in Italy. Moreover, being able to comprehend Italian while working eases the effort needed at work.
Our language course aims to improve students' knowledge of the Italian language to allow them to be qualified for a broader spectrum of job openings in all fields.
---
This short language course could be useful for all those individuals who are:
Workers from the European Union who want to move to Italy for work experience and need to learn Italian with its technical and job-related words in a short amount of time
Foreigners from the CEE who need to study the Italian language with specific vocabulary to write job applications, resumes and cover letters to enter the labor market in Italy
EU students who decide to spend more time in Italy and need some basic Italian with grammar and words designed specifically for searching for employment
---
What is Covered in Our Job Opening Preparation Course?
Our Italian language course to work in Florence consists of 2 weeks in which there is a focus on learning the Italian language through specific vocabulary, idioms and expressions connected with the Italian labor market.
In these lessons, students study Italian technical words for the labor market and acquire linguistic tools to assist in finding a job and to be able to work and use the language in Italy.
Note: It would be preferable to already have a conversational basic level of Italian before beginning this course.
---
2 Weeks (16 Total hours) – 12 hrs of grammar and 4 hrs dedicated to vocabulary and document writing
Parola school teaches Italian language grammar for 6 hours a week, in the afternoon from 2 pm to 4 pm, Monday, Wednesday and Friday (total 12 hrs)
Our school provides assistance for 2 hours a week to find qualified Temp Agencies and to look for the right newspapers and internet sites for job hunting, 1 hour, twice a week (total 4 hrs)
Note: Parola Italian language assists with the preparation of resumes in Italian only for applications to obtain jobs in Tuscany.
Recreational Activities in Florence with Parola School
Students are also invited to participate in any of the cultural and recreational activities that are part of our free time activities, offered each week at the school to all students enrolled in language courses.
Italian lessons at Parola School to Work as an Au Pair in Florence
Parola Italian language school also offers language courses designed for Au Pairs working in Tuscany.
For more information on working as an Au-Pair in Florence and studying Italian through an Au-Pair Course in Florence, please contact Parola Italian language school.
---
Price for our Employment Preparation Course at Parola School
Two-week course (12 hours of Italian teaching + 4 hours of instructions and assistance in looking for a job in Florence).
210 Euro
If the student would like to continue improving his or her Italian, it is possible to choose among other italian_language_courses.html at Parola school in Florence.
Contact Us For Further Details on Our Special Courses
Please contact us for further explanation of our Job Opening Course at Parola Italian Language Institute.