Italian Language Courses in English at Parola School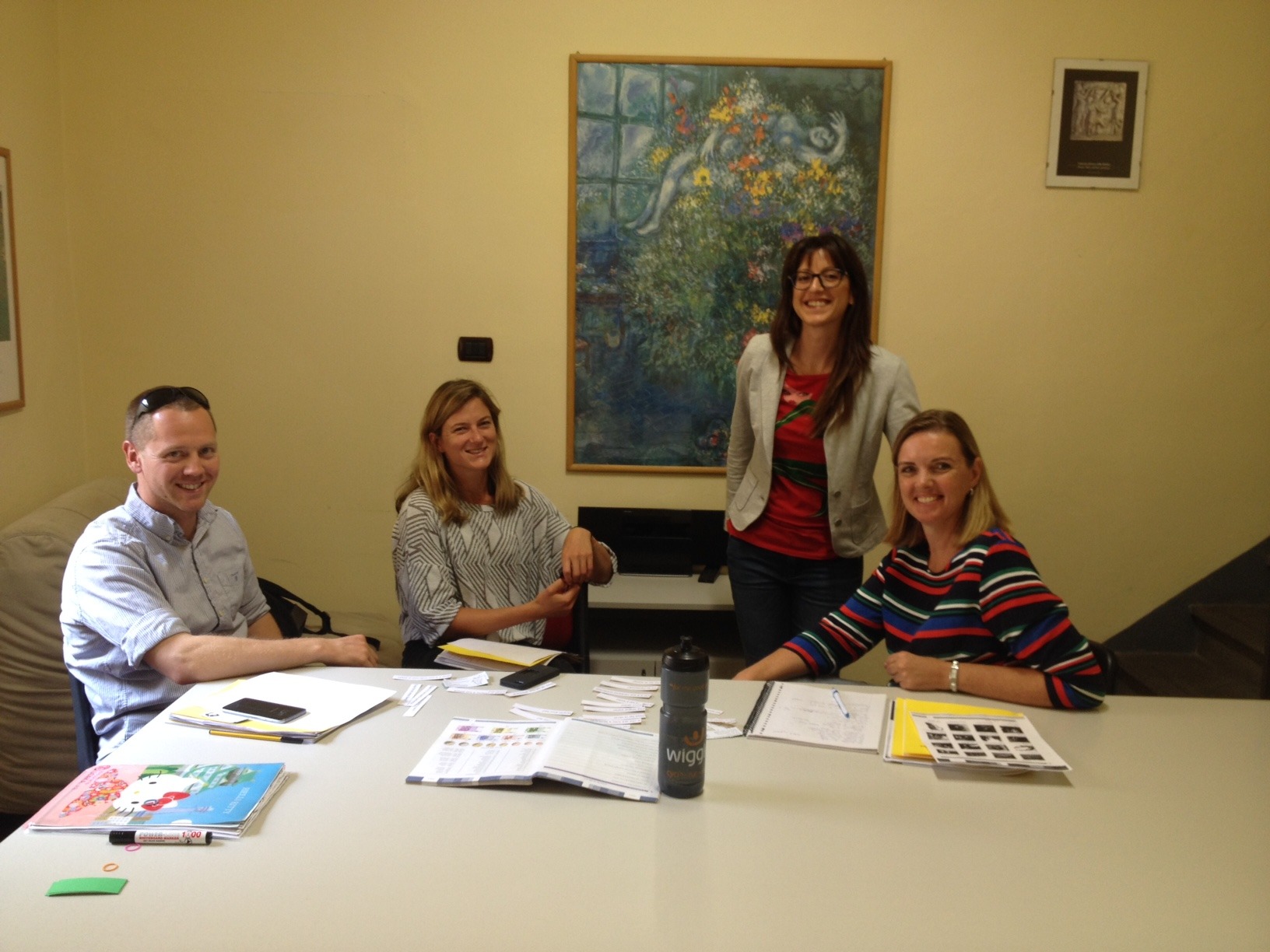 Italian Grammar in English During The First Week of a Course
For any Italian language students who are absolute beginners, Parola Italian language school provides a specific language course in which English is used to facilitate the understanding of the first relevant and important rules of the Italian grammar.
---
In these lessons, Italian is taught in English for 5 hours during the first week to ease the understanding of Italian language learning for native English speakers or for language students who comes from a very different language. 
This introduction is also helpful for students who find it easier to learn the basics of Italian using a common language such as English.
What Kind of Educational System do we Use in This Language Course?
Parola Italian language school provides the student with the initial week of an Italian first level course with grammar explanations and handouts in English to help students with the understanding of Italian grammar.
In the first week, the Italian language student attends a daily one-hour language course (from 9 to 10 am) with an English speaking teacher, explaining the first important rules of Italian in English (first 2 units of our grammar book)
In the following weeks (2nd, 3rd , nd 4th), the language student attends the standard Absolute Beginners Italian language course at our school
---
After the First Week Taught in English
After the first week of English assistance, students who have signed up for this Italian language course, will proceed with regular language lessons and join the second week of the standard first level. At this point, in the second week of the Italian language course for absolute beginners, the Italian language students who attended the first week in English will possess the basic tools to proceed with their language learning and join the standard course.
---
Price For an Italian Language Course in English
Italian language courses with a beginning week of English assistance involve an additional fee of 80 euro, which will be added to the price of the standard Italian language course chosen by the student.
---
Why Learning Italian with the English Language Support?
There are a variety of reasons why Italian language students may need to be linguistically supported by English:
Adult language learners who may find it helpful to begin with English to gain more confidence and feel less intimidation and "language anxiety"
Absolute beginners who have difficulty approaching the Italian language with its particular grammar rules
Very young students who need language support in their mother tongue to feel more comfortable with Italian pronunciation
Any English speaking students who find it easier to begin with English language support
Any students who may find easier to learn the basics of Italian through a worldwide spoken language
Students with learning challenges in understanding the explanation of the Italian language grammar
---
Italian Language Training During The First Week of the Course
In the beginning week, students cover the first 2 chapters of the primary level of our Italian language grammar book including:
Defined and undefined articles
Vocabulary and frequent expressions
Regular and irregular verbs of the present tense
Modal verbs
After these grammar rules are introduced facilitated by the use of English, the students attending this dedicated course join the group in the standard primary level course.
Students Needed to Offer the Italian Language Course in English
Note that this Italian language course is designed to be taught in a group setting and requires a minimum of 3 participants.
For a single student, the first week could be taught individually for a price of 125 euro in addition to the price of the standard course.
NOTE: Individual grammar lessons taught in English are available at a cost of 25 euro per hour.
Contact Parola School For Further Information
Contact us for additional information and details about our Italian Language Grammar Taught in English course.