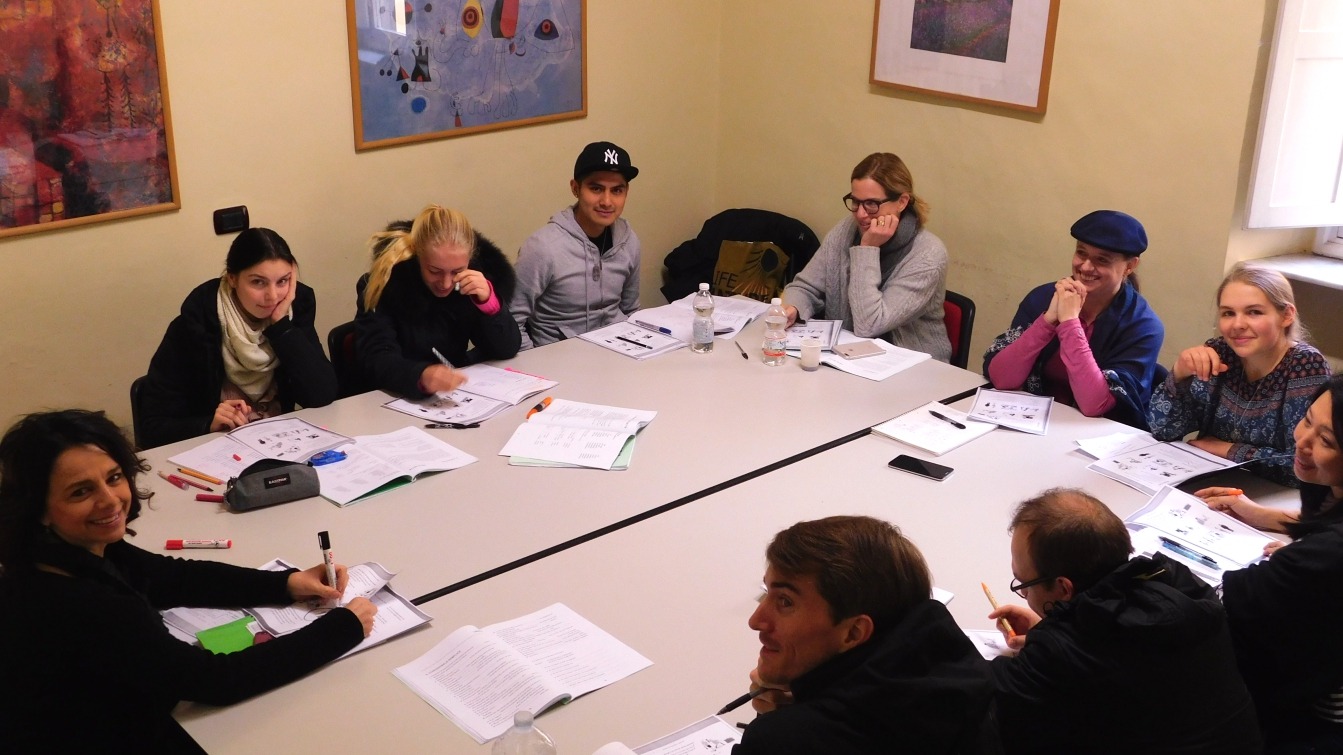 The flexibility of Our Language Courses in Florence
Parola Offers Solutions and Many Options to Learn Italian
Our Italian language school has decided, throughout the years, to strongly focus on very good flexibility in its courses in order to propose an excellent educational offer to its students.
Our language methodology offers excellent quality teaching to effectively learn written and oral Italian: from lessons which focus on enhancing vocabulary to pronunciation courses.
Tailored Language Courses in Florence
Parola Italian language school can offer tailored courses for the participants in its Italian language courses in Florence, and that is very helpful to fine-tune the Italian language knowledge of the student. Our private lessons are really a strong point of our didactic.
The new directions of our Italian language school for language learning are all about giving learners the opportunity to study with flexible schedules and particular times throughout the day. For this, we also offer many learning tools via Skype, the internet or movies.
Variety of Courses to Learn Italian
Parola gives an opportunity to learn Italian in the morning with group language classes. In the afternoon, the student can also have a chance to study the Italian language with combined classes made out with the morning group class and one-on-one lessons.
Our school also provides its students with evening language courses in Florence. Our individual Italian language lessons are in the afternoon, from 4 pm until 8, pm so to give workers an opportunity to study Italian off their daily job.
In this case, students take advantage of our teachers' flexibility and our didactic time, which can be varied at the student's pace.
The Variety of Our Language School
The strength of our Italian language school is the variety of its courses and the flexibility of its methods, thanks to many solutions for the lessons and its teachers we can offer a very good opportunity to learn Italian effectively. For many years, our school has tried to create language programs that could fit its student's needs. For example, we have arranged courses for Au Pairs or Italian lessons for fashion and art workers.
Not to forget our convenient course fees, which makes our school one of the most affordable in Florence.
Contact Us For Information About Our Italian Language Courses
Contact us if you want to get information for an Italian course that suits the best.