One-Week Italian Course in Florence with Parola
A Short Language Program to Quickly Learn Italian in Florence
If you would like to have a short but intensive, quality language experience in Florence you can opt for Parola's one-week Italian language course.
Our Italian language center offers language lessons for one week in Florence to teach the language intensively in the shortest possible time.
This course is customized for students who will be staying in Italy for a short time but are interested in learning the Italian language to improve grammar or fluency quickly.
Discover the Italian Language or Improve your Italian 
This concise language program is mainly designed for students who desire to participate in one week of Italian language lessons to improve their Italian while in Italy.
While in Florence, students can choose between a one-week-intensive program (20 hours) or a one-week-semi-intensive program (10 hours). 
Take an Online Italian Course for a Week
Italian language students can also choose among one of our online Italian courses taught by our expert native teachers all year round. 
Our online courses' minimum duration is one week, and it is an excellent opportunity to refresh or try out learning Italian.
Take a Free Trial Lesson of One of Our Online Italian Courses
Prices of Our One Week Language Program
We offer our short-duration language classes at an affordable price that includes Florence's activities and covers two different formats.
One fee is for intensive training and the second is for those who wish to have a light schedule during their stay in Florence.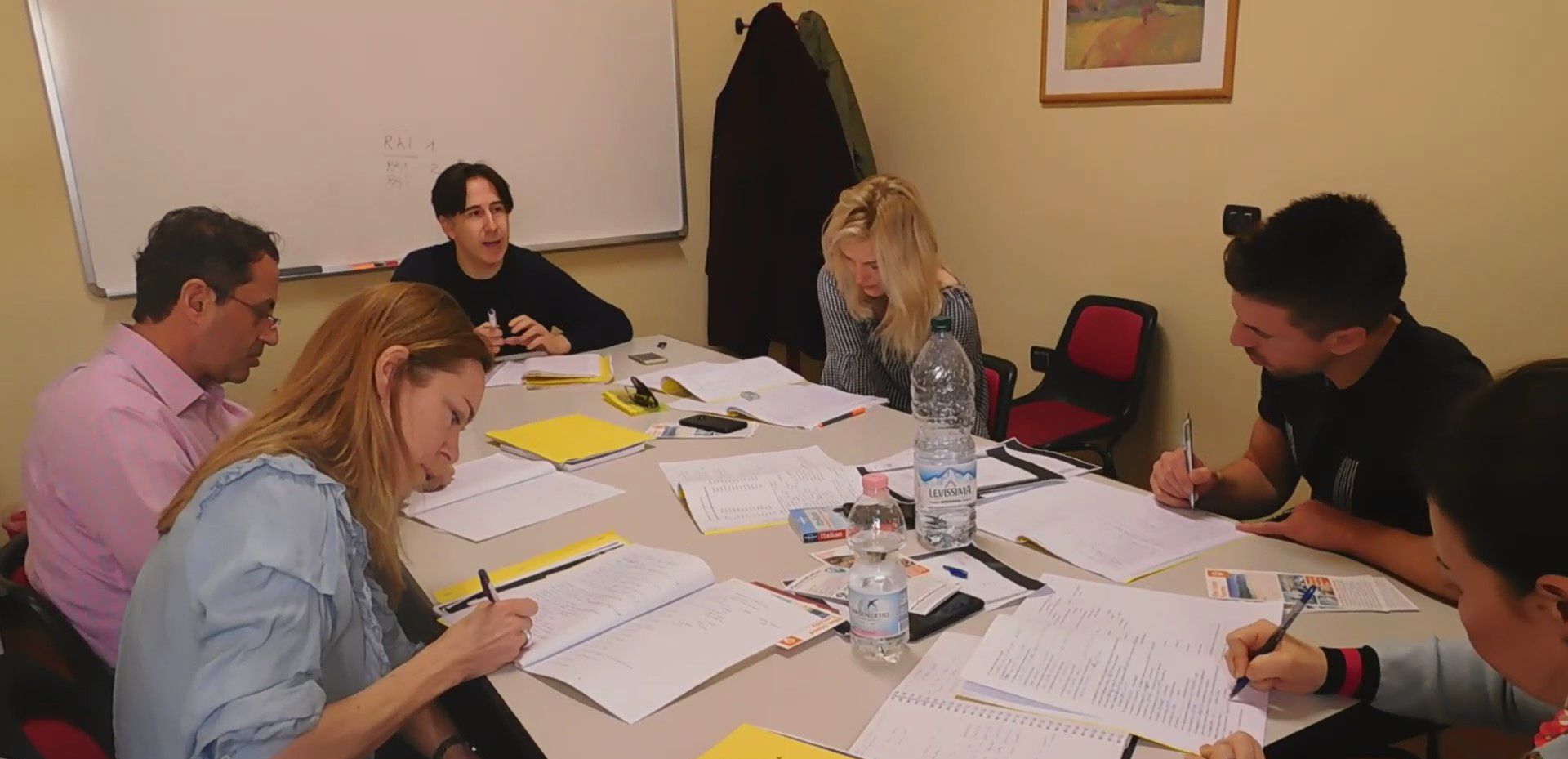 Price for One-Week Individual Italian Course in Florence
The fees for the intensive Italian language lessons designed for individuals are as follows:
1-week light course (10 hours) – 300 euro – includes Individual lessons and activities
This Italian language program allows students to study Italian and enjoy our free time activities in Florence.
One-Week Group Italian Language Course in Florence
For a group of at least 3 students, Parola school can arrange a group class for the one-week Italian language program.
Courses of different language levels begin each Monday, so depending on the student's prior proficiency in Italian, one can attend the most appropriate group class.
1-week intensive course (20 hours) – 180 euro – Group lessons Monday through Friday from 9 to 1 pm
1-week light course (10 hours) – 100 euro – Group lessons Monday through Friday from 9 to 10:45 am
Please note that any of the group activities and field trips of our language school are included in the price of the course.
What Does a One-Week Language Course Include?
The prices of our Italian courses include all the educational material to provide the student with a complete teaching schedule of the language.
Following is the material for our one-week course:
Grammar and Exercise books created by Parola school
Certificate of completion (only for the intensive course)
Group activities and excursions in Florence and the surrounding Tuscan countryside
Ticket service for Florentine museums
Use of computers, including Skype and Wi-Fi, as well as Italian books and DVD's
You might also consider our survival Italian language course in Florence to enjoy Italian in a short time during your stay in Florence. 
Our language lessons are based at our headquarters in the historic center of Florence and include one-week of activities in Tuscany or in the Florentine area together with the other language students of the school.
Accommodation for a Short Language Program
When participating in the one-week course, the school cannot provide housing assistance during your stay. Because apartment owners find it difficult to reserve a place for only one week, our school cannot guarantee you accommodation for this short time duration.
It is recommended that the student find accommodation on his|her own when participating in the one-week language program. Parola is happy to give suggestions regarding hotels and bed and breakfasts in Florence.
Contact Parola Italian Language School for a One-Week Course
Please contact our Italian language school for more information about our one-week language program in Florence or online.
CONTACT US
Do you want some information?

   Send an e-mail to info@parola.it

   Call us at +39 055242182 or +39 328 8997420

  Meet us:

INFORMATION
MORE INFORMATION
DISCOVER FLORENCE